How We Work With Our Clients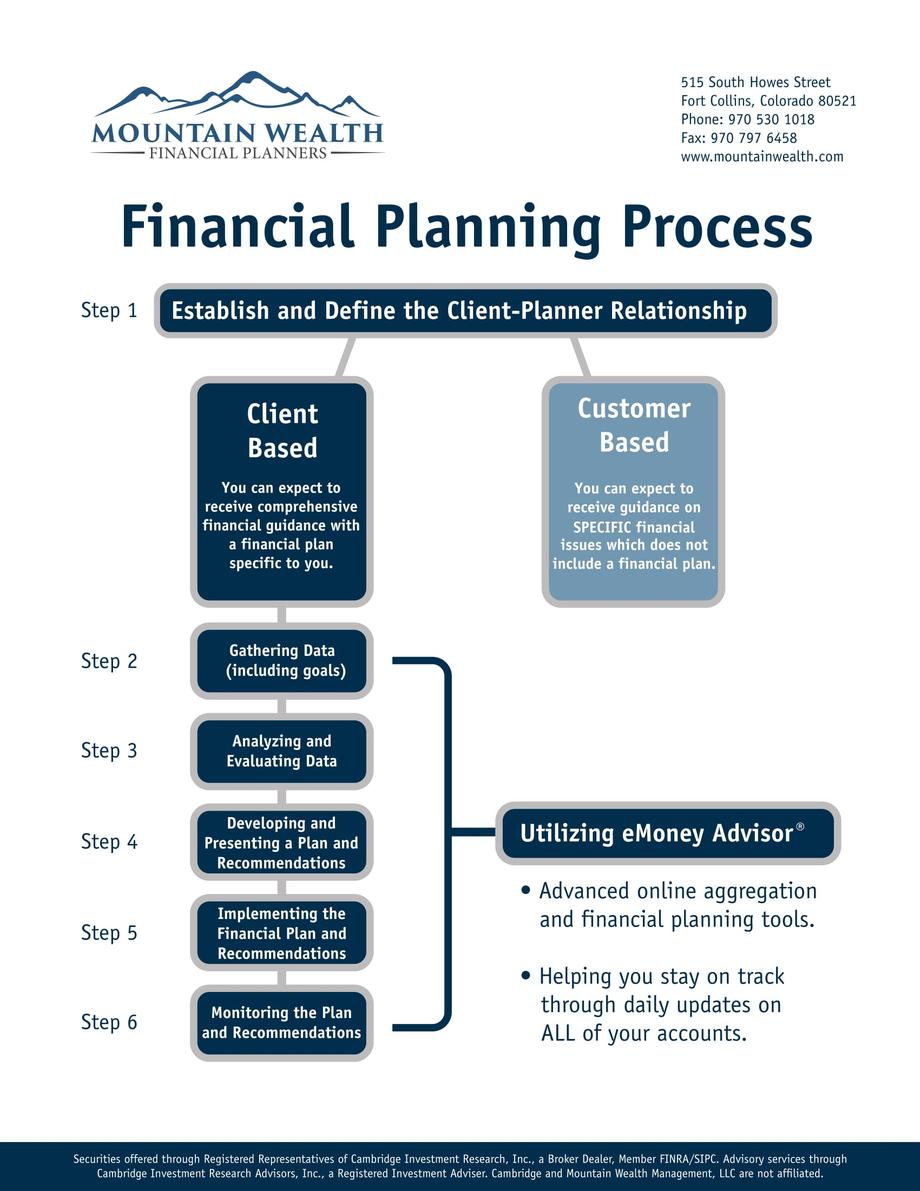 As part of our financial planning process, we will clearly explain how we will be compensated for the services we provide.  Your Certified Financial Planners™ are compensated in several ways: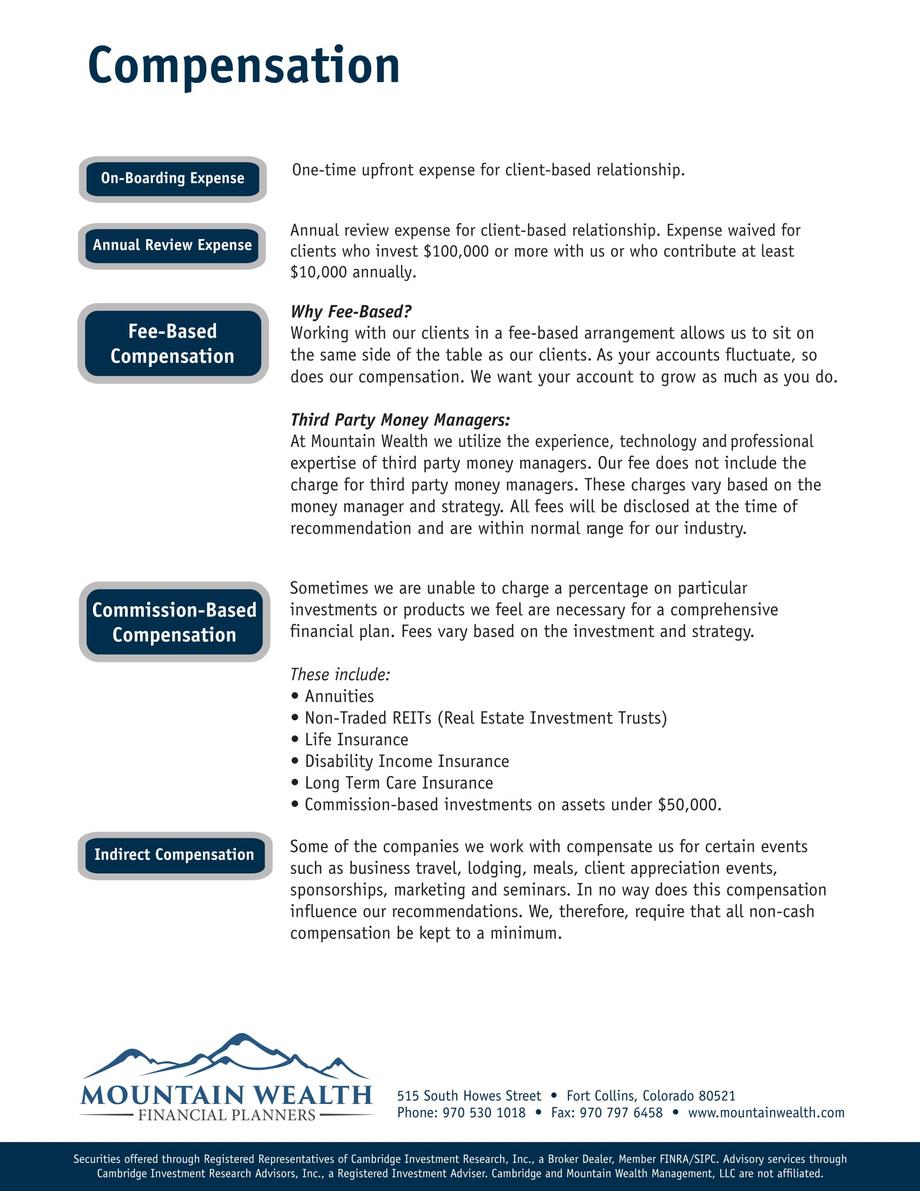 As you meet and work with us you will come to see that there is a depth and breadth to our company, like an iceberg: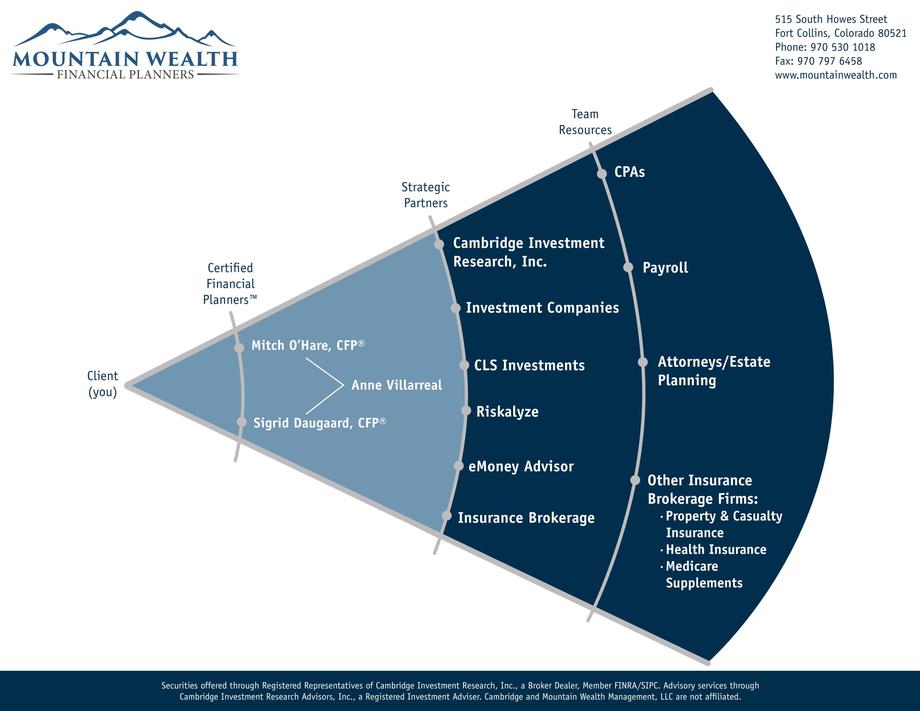 Wealth Management System - eMoney Advisor  
Your Certified Financial Planners™ (CFP®) will help you simplify, consolidate and integrate all of your advisors and assets in the same place at the same time though our unique aggregation and financial planning tools.  Imagine a single platform through which all of your financial matters may be managed.  Your assets, private documents, financial and estate plan as well as your retirement and cash flow models.